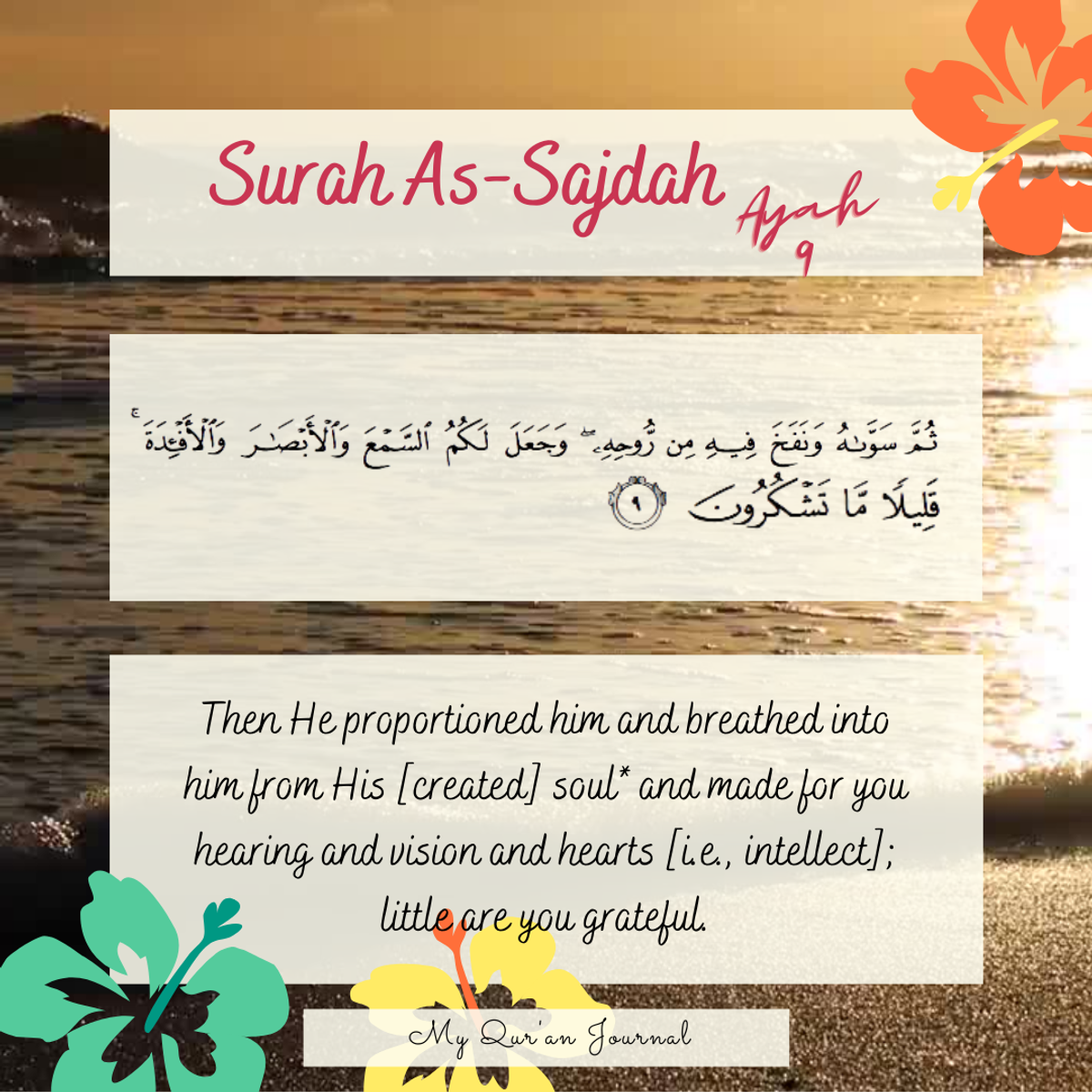 SURAH AS-SAJDAH AYAH 9

REFLECTIONS:

1. How does Allah proportion our bodies?
2. Look at the creations of the human being, the body and the soul, who can put the soul into the body?
3. What is the difference between "qalb" and "fu'ad"?

PRACTICAL TIPS:

1. What are we using our hearing, sights and heart for? Show gratitude by using our faculties to please Allah, for example:
Use your ears to listen to good things. Bring to action what we hear.
Take time to listen to people to help them.
Look at things we have, not for what we don't have.
Look for things we can help fix.
Feel for others and see what you can do to help them.

#anayahaday #myquranjournal #surahassajdah #reflect #recite #quran #ramadan1442 #quranjournal #quranjournaling