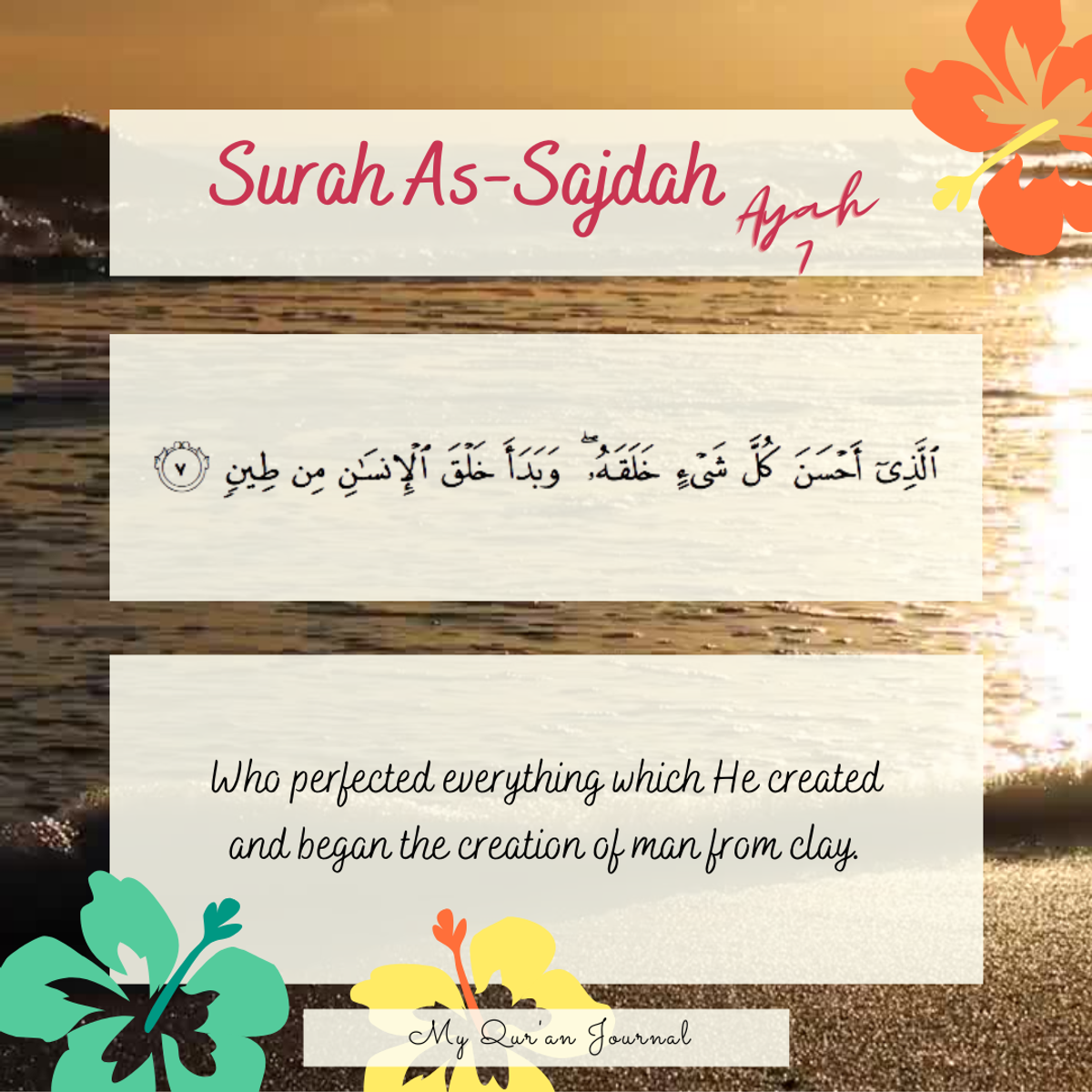 SURAH AS-SAJDAH AYAH 7

REFLECTIONS:

1. Allah is Al-Mubdi' and Al-Khaaliq. He created everything in this world with "ihsaan" (excellence). All creations created the way it should be, perfect for its purpose.
2. What was Adam AS made from?

PRACTICAL TIPS:

Don't complain about our body or appearance because Allah created us perfect!
Say, "Are there of your 'partners' any who begins creation and then repeats it?" Say, "Allah begins creation and then repeats it, so how are you deluded?"
Yunus [10:34]

Is He [not best] who begins creation and then repeats it and who provides for you from the heaven and earth? Is there a deity with Allah? Say, "Produce your proof, if you should be truthful."
An-Naml [27:64]

And certainly did We create man from an extract of clay.
Al-Mu'minoon [23:12]

#anayahaday #myquranjournal #surahassajdah #reflect #recite #quran #ramadan1442 #quranjournal #quranjournaling