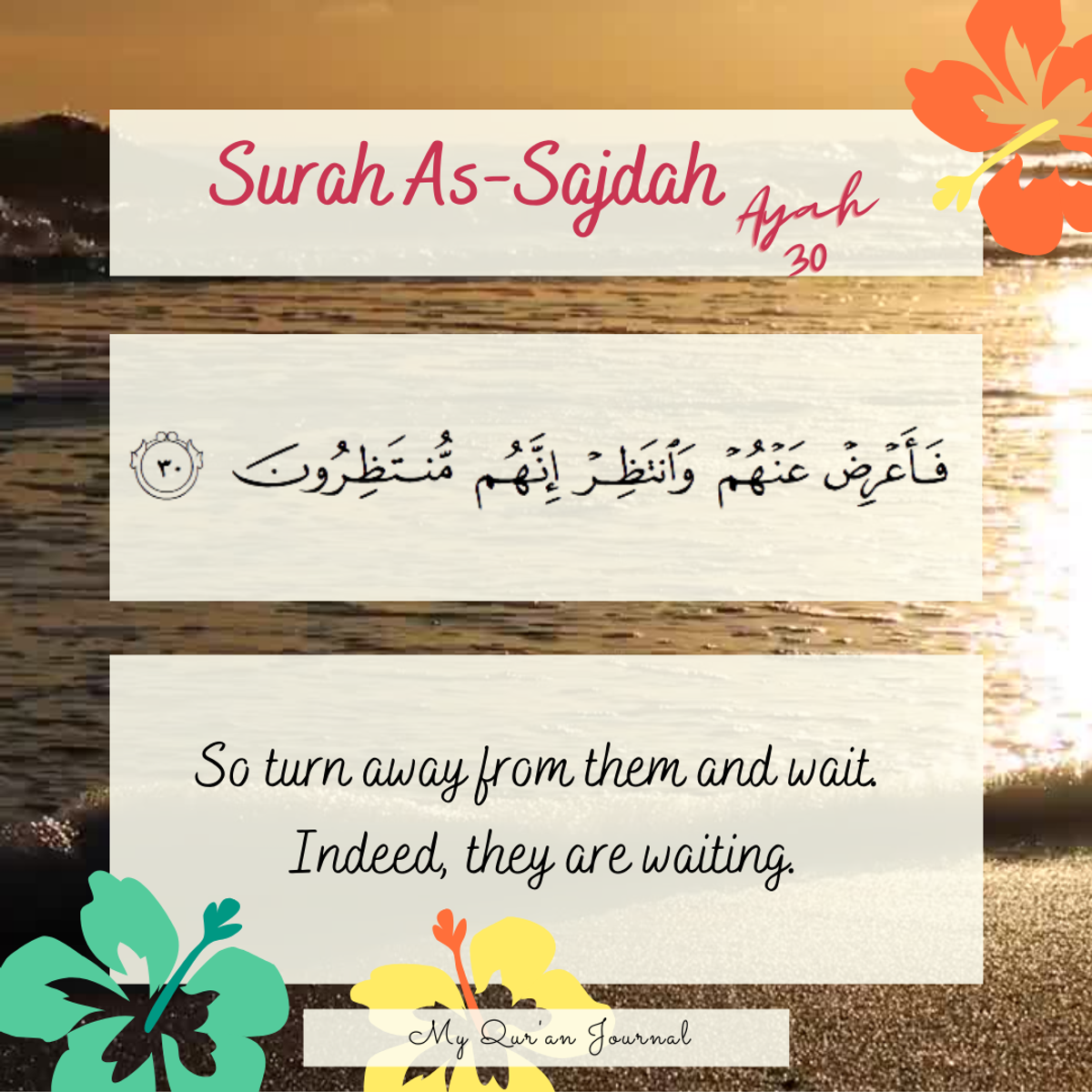 SURAH AS-SAJDAH AYAH 30

REFLECTIONS:

1. The disbelievers were stubborn and ignorant and seek to hasten punishment as if it is not going to happen. Prophet SAW was told to just let them be and keep on doing da'wah.
2. Are we waiting for punishment to happen to take heed?

PRACTICAL TIPS:

1. When doing da'wah, do not argue with stubborn and ignorant people, turn away from them.
2. Do not stop doing da'wah even if people are against you. Prophet SAW never gave up and he went through many difficulties in spreading the deen.

#anayahaday #myquranjournal #surahassajdah #reflect #recite #quran #ramadan1442