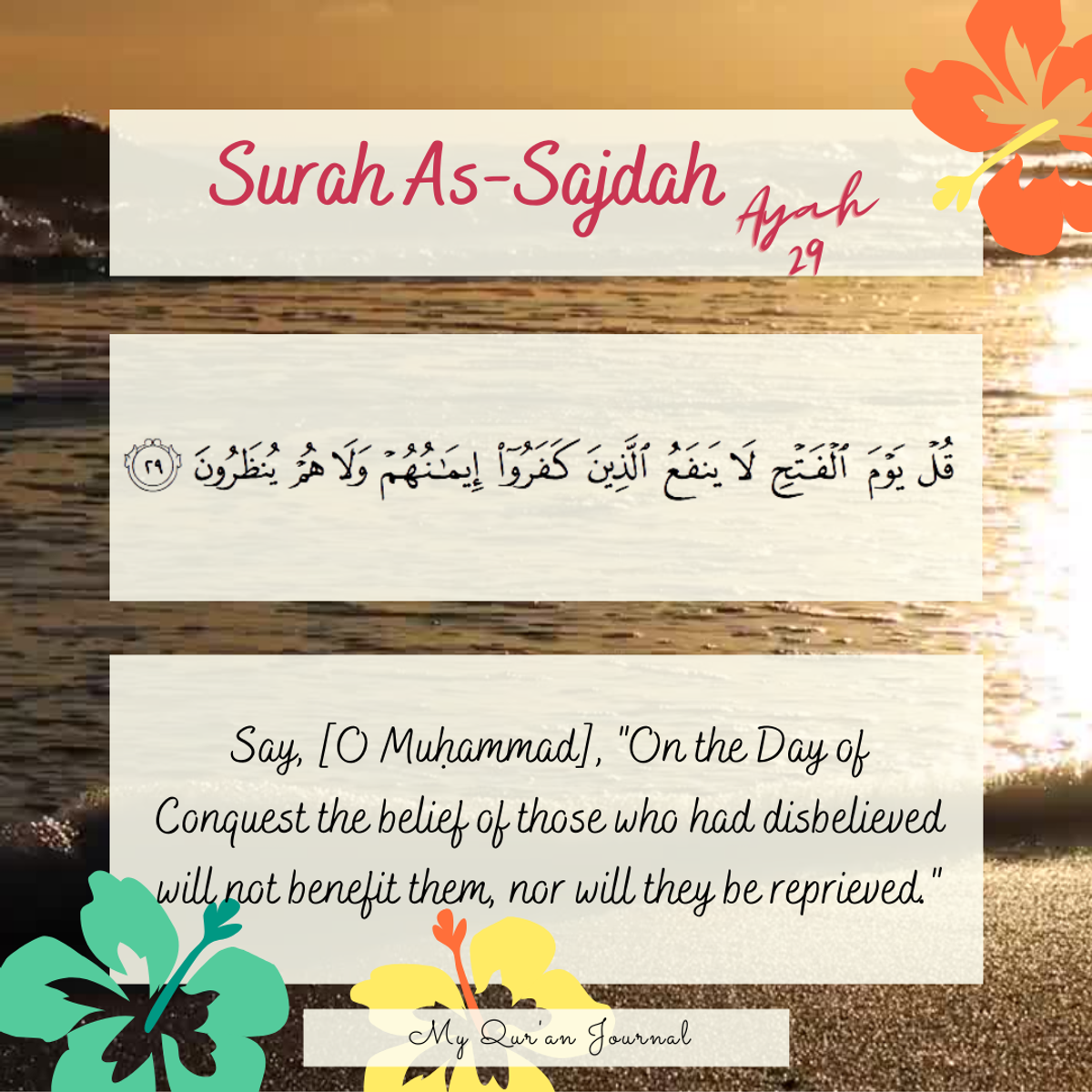 SURAH AS-SAJDAH AYAH 29

REFLECTIONS:

That Day will definitely come, believing it then is of no use, it will be too late. Now is the time to believe and have yaqeen that all our actions will be accountable.
PRACTICAL TIPS:

1. Repent now, don't wait until it's too late.
Make du'a:
رَبَّنَآ إِنَّنَآ ءَامَنَّا فَٱغْفِرْ لَنَا ذُنُوبَنَا وَقِنَا عَذَابَ ٱلنَّارِ
"Our Lord, indeed we have believed, so forgive us our sins and protect us from the punishment of the Fire," Ali-Imran [3:16].

#anayahaday #myquranjournal #surahassajdah #reflect #recite #quran #ramadan1442