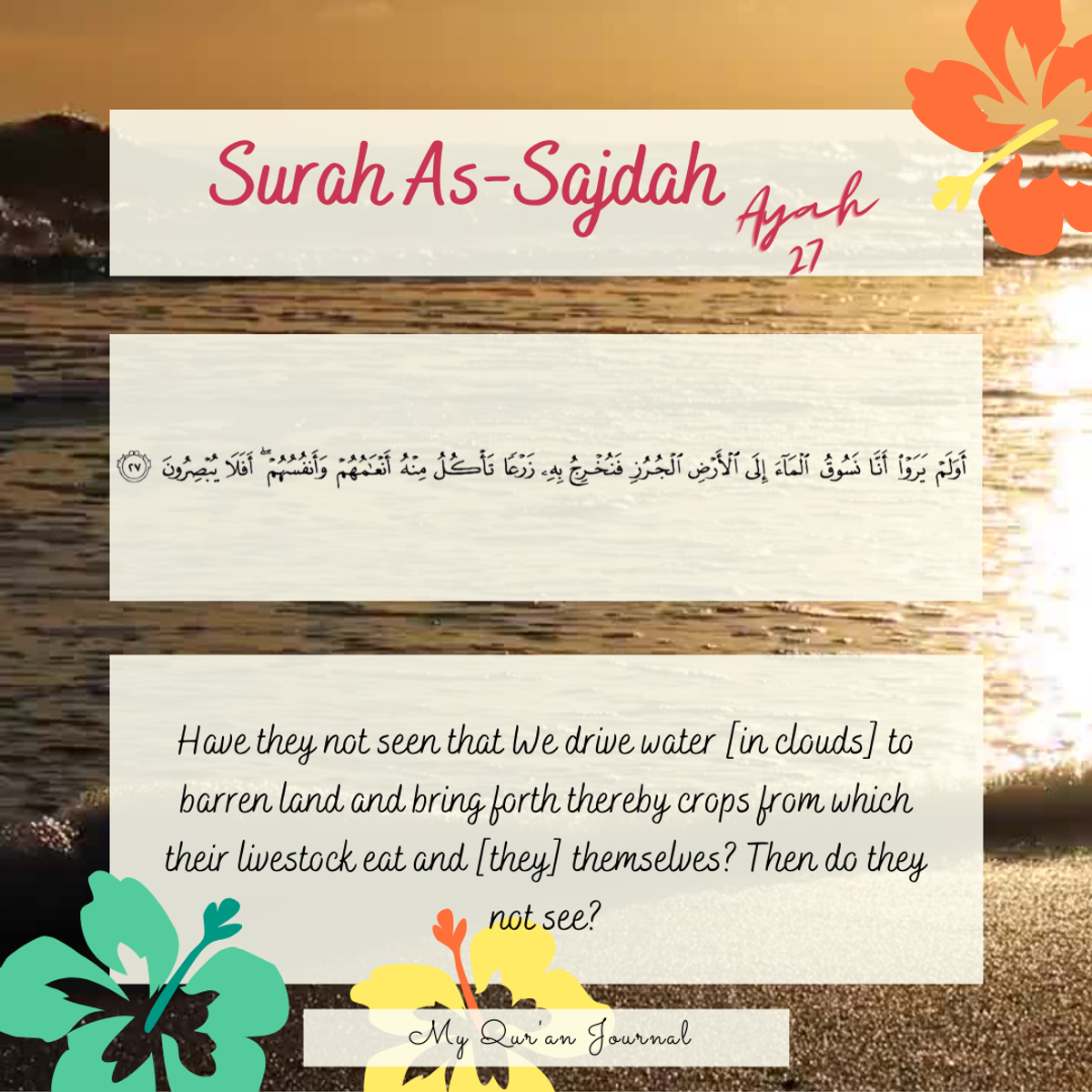 SURAH AS-SAJDAH AYAH 27

REFLECTIONS:

1. Look at a barren land, Allah sends rain and the barren land grows into fields of greens with vegetations and plants. And in turn, we get to eat from the produce. How can we not see the blessings that Allah has given us?

PRACTICAL TIPS:

1. Reflect on the importance of water in our lives. See the greatness of the Creator in every creation.
2. Say Alhamdulillah for every blessing around you.

#anayahaday #myquranjournal #surahassajdah #reflect #recite #quran #ramadan1442