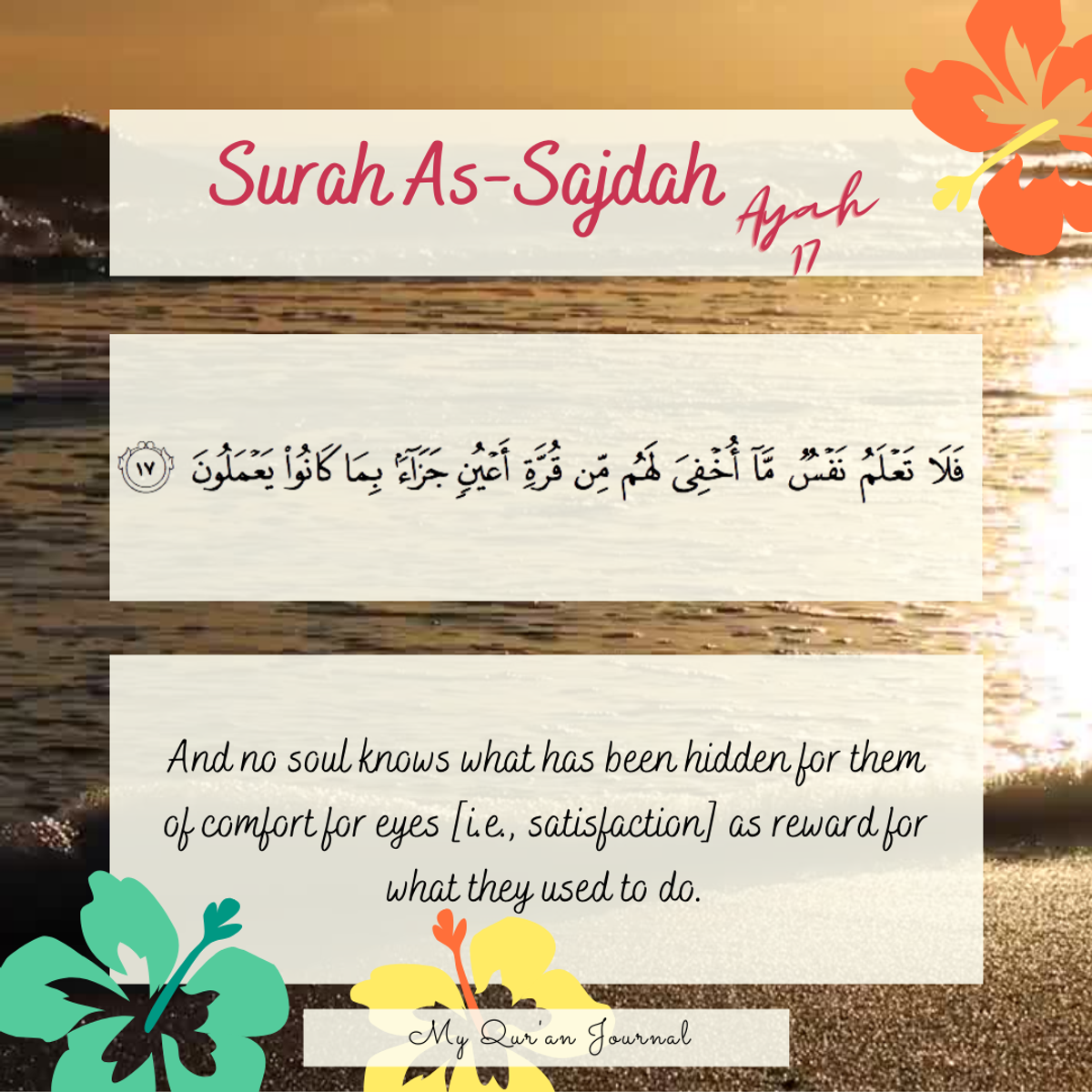 SURAH AS-SAJDAH AYAH 17

REFLECTIONS:

1. What is the "surprise" in store for those who believe and do righteous deeds?
2. Do we deserve this gift?
3. How do we ensure we are one of those who will get this "surprise"?

PRACTICAL TIPS:

1. Make a conscious effort daily to renew our intention for doing any deed.
2. Do a secret good deed today that is between you and Allah only.

#anayahaday #myquranjournal #surahassajdah #reflect #recite #quran #ramadan1442