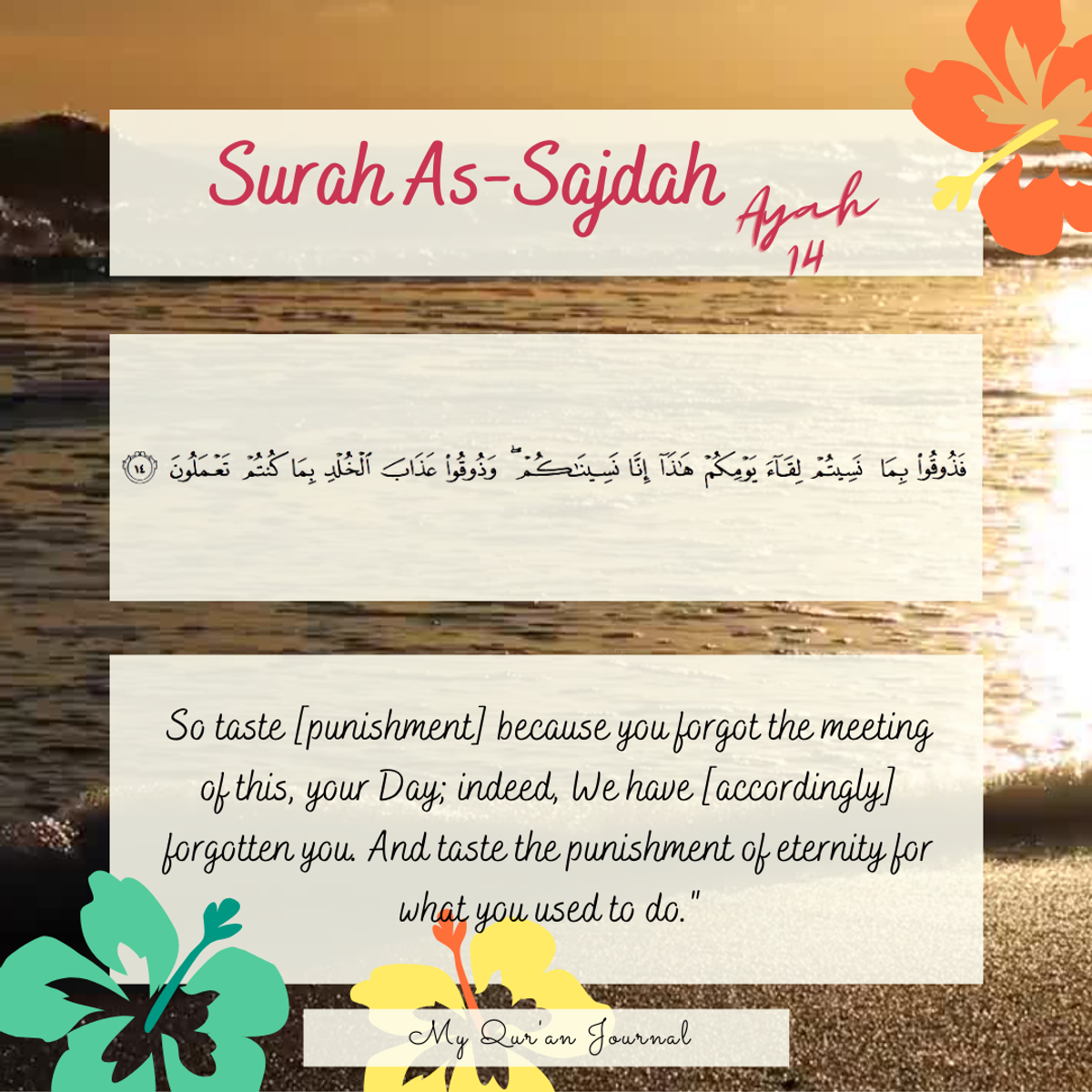 SURAH AS-SAJDAH DAY 14

REFLECTIONS:

1. Why does Allah forget us in the Hereafter?
2. What do we have to do now in the dunya so that we will not be forgotten by Allah?

PRACTICAL TIPS:

1. Recite morning and evening adzkar daily.
2. Seek forgiveness daily.
Abu Musa Al-Ash'ari (May Allah be pleased with him) reported:
The Prophet (ﷺ) said, "The similitude of one who remembers his Rabb and one who does not remember Him, is like that of the living and the dead."
[Al-Bukhari and Muslim].
O you who have believed, remember Allah with much remembrance. And exalt Him morning and afternoon.
Al-Ahzab [33:41-42]

#anayahaday #myquranjournal #surahassajdah #reflect #recite #quran #ramadan1442