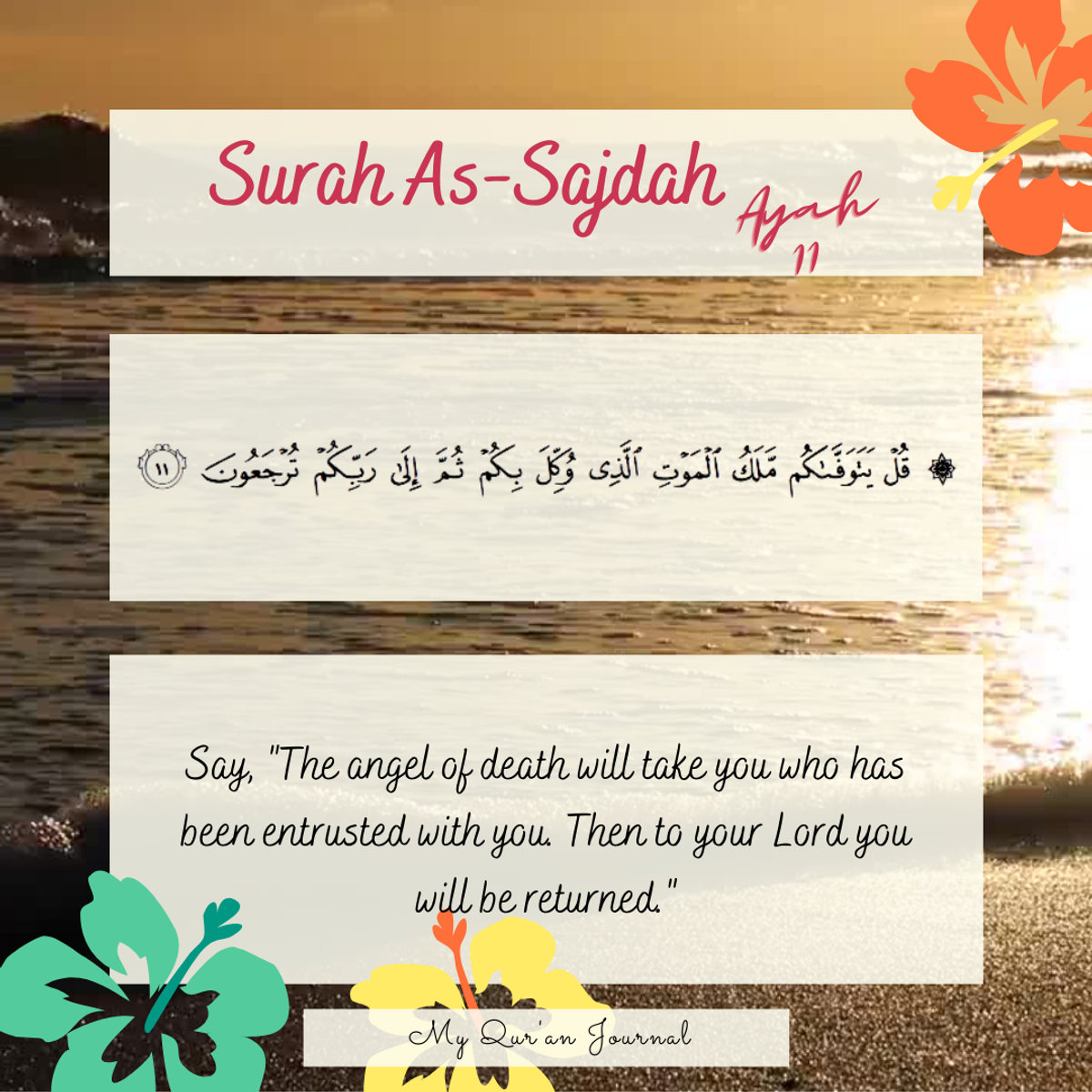 SURAH AS-SAJDAH AYAH 11

REFLECTIONS:

1. Death will definitely come to you, angels have been appointed over you to take your life. Can we escape death?
2. Just as death is certain, meeting with Allah & resurrection is also certain.

PRACTICAL TIPS:

1. Read the tafsir of Surah An-Naazi'at, how the angels take the souls at the time of death.
2. Prepare for the Day of Judgement, don't let dunya deceive you.

And the intoxication of death will bring the truth; that is what you were trying to avoid.
Qaf [50:19]

[To the righteous it will be said], "O reassured soul, Return to your Lord, well-pleased and pleasing [to Him],"
Al-Fajr [89:27-28]

#anayahaday #myquranjournal #surahassajdah #reflect #recite #quran #ramadan1442