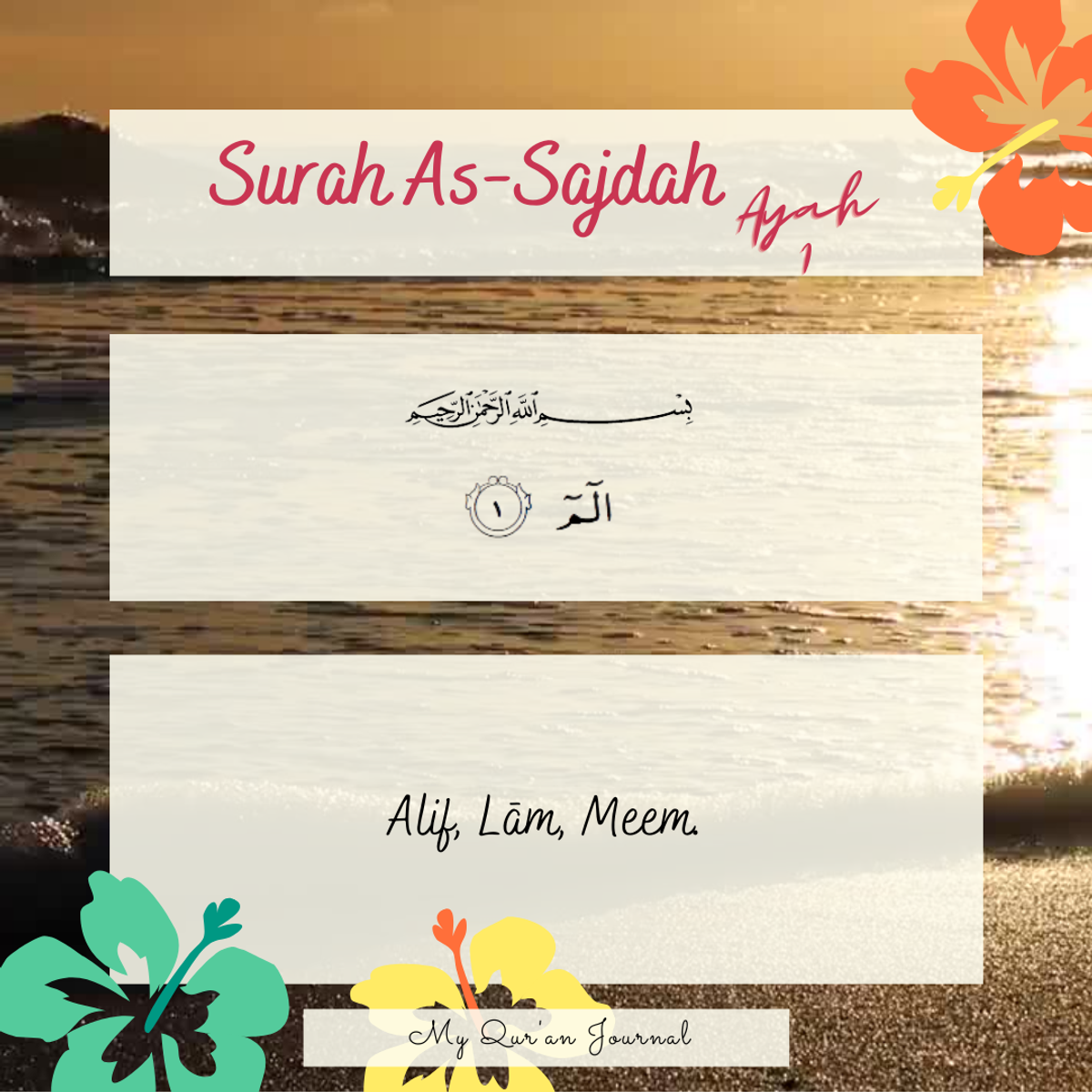 AS-SAJDAH AYAH 1

REFLECTIONS:

Why does some surah start with Huruf al-Muqotta'aat?

PRACTICAL TIPS:

1. Read up on Huruf Al-Muqotta'aat and understand the reason behind it.

From Tafsir Ibn Kathir:
These Letters testify to the Miraculous Qur'an
The wisdom behind mentioning these letters in the beginning of the Surahs, regardless of the exact meanings of these letters, is that they testify to the miracle of the Qur'an. Indeed, the servants are unable to produce something like the Qur'an, although it is comprised of the same letters with which they speak to each other.
This opinion was mentioned by Ar-Razi in his Tafsir who related it to Al-Mubarrid and several other scholars. Al-Qurtubi also related this opinion to Al-Farra' and Qutrub. Az-Zamakhshari agreed with this opinion in his book, Al-Kashshaf. In addition, the Imam and scholar Abu Al-`Abbas Ibn Taymiyyah and our Shaykh Al-Hafiz Abu Al-Hajjaj Al-Mizzi agreed with this opinion. Al-Mizzi told me that it is also the opinion of Shaykh Al-Islam Ibn Taymiyyah.
.
#anayahaday #myquranjournal #surahassajdah #reflect #recite #quran #ramadan1442 #quranjournaling