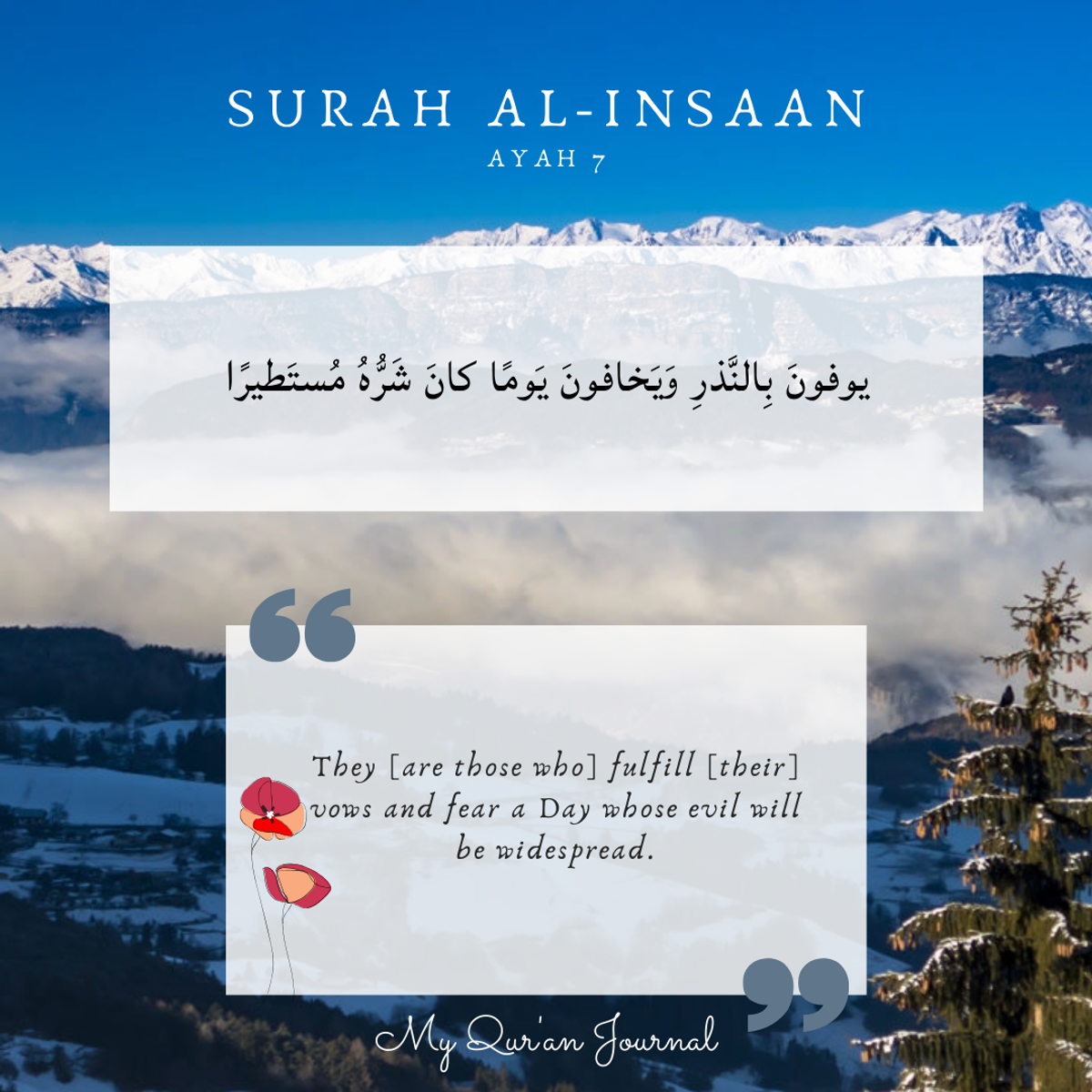 RAMADAN DAY 7 1441

REFLECTIONS:

1. Who will drink from the springs in ayah 6? What is the characteristic of the 'ibaadullah mentioned in this ayah?
2. Thinking of the punishment in the Hereafter will make us conscious of our action in this dunya.

PRACTICAL TIPS:

1. When you make a promise, fulfill it.
2. Make a daily 'ibaadah list and stick to it.
The Prophet (peace and blessings of Allaah be upon him) said: "Whoever vows to do some act of worship and obedience to Allaah, then let him do it, and whoever vows to do some sin, let him not do it."
(Reported by al-Bukhaari, 6202).
#anayahaday #myquranjournal #surahalinsaan #reflect #recite #quran #ramadan1441