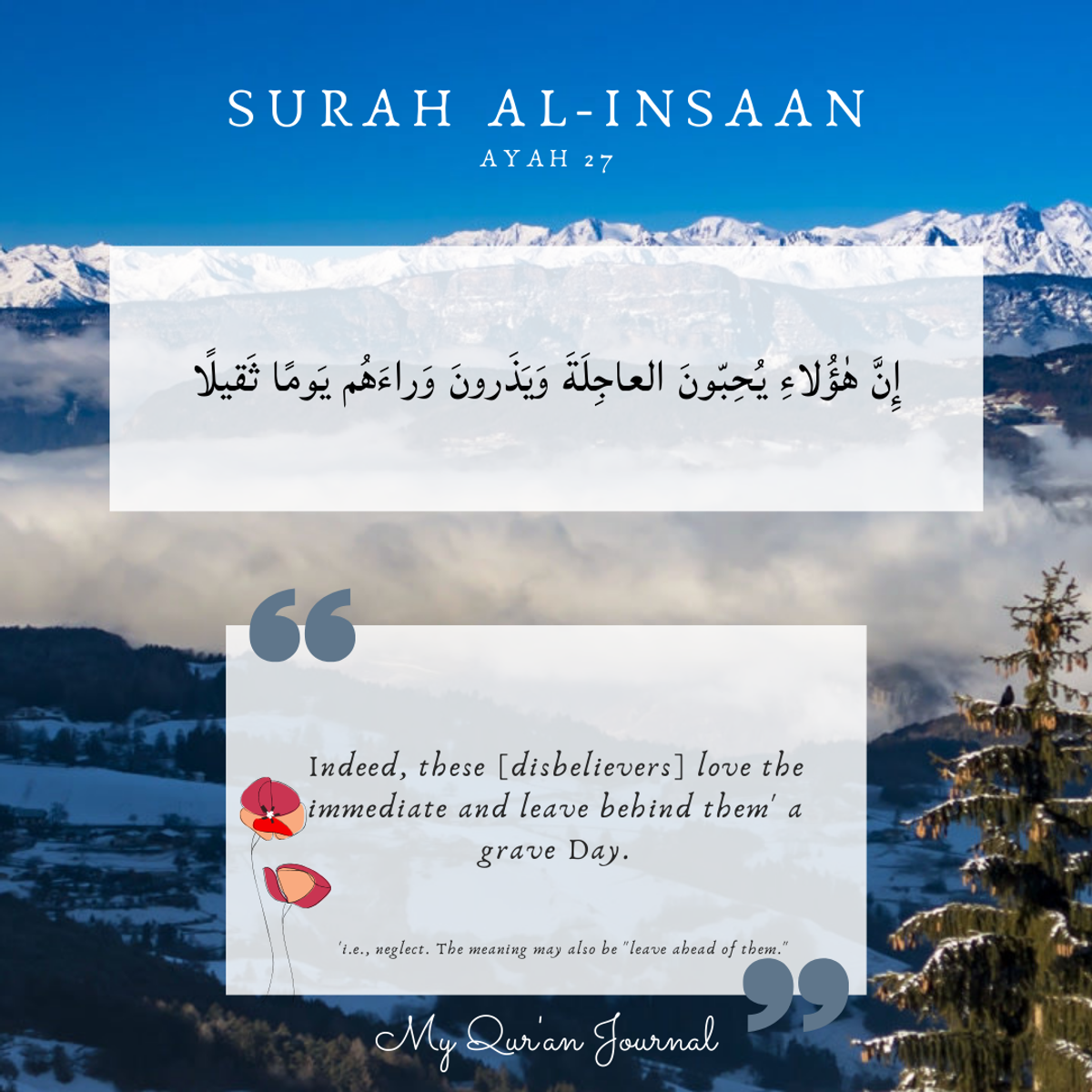 RAMADAN DAY 27 1441

REFLECTIONS:

1. Allah now tells us about the disbelievers; they love dunya and are lost in this world. Whereas believers fear the Day of Judgement and remember that dunya is temporary.

PRACTICAL TIPS:

1. How are we preparing for the Day of Judgement?
2. Make a schedule daily and include acts of worship that will please Allah.
3. Renew your intention every day so that whatever you do is for Allah's sake.

#anayahaday #myquranjournal #surahalinsaan #reflect #recite #quran #ramadan1441