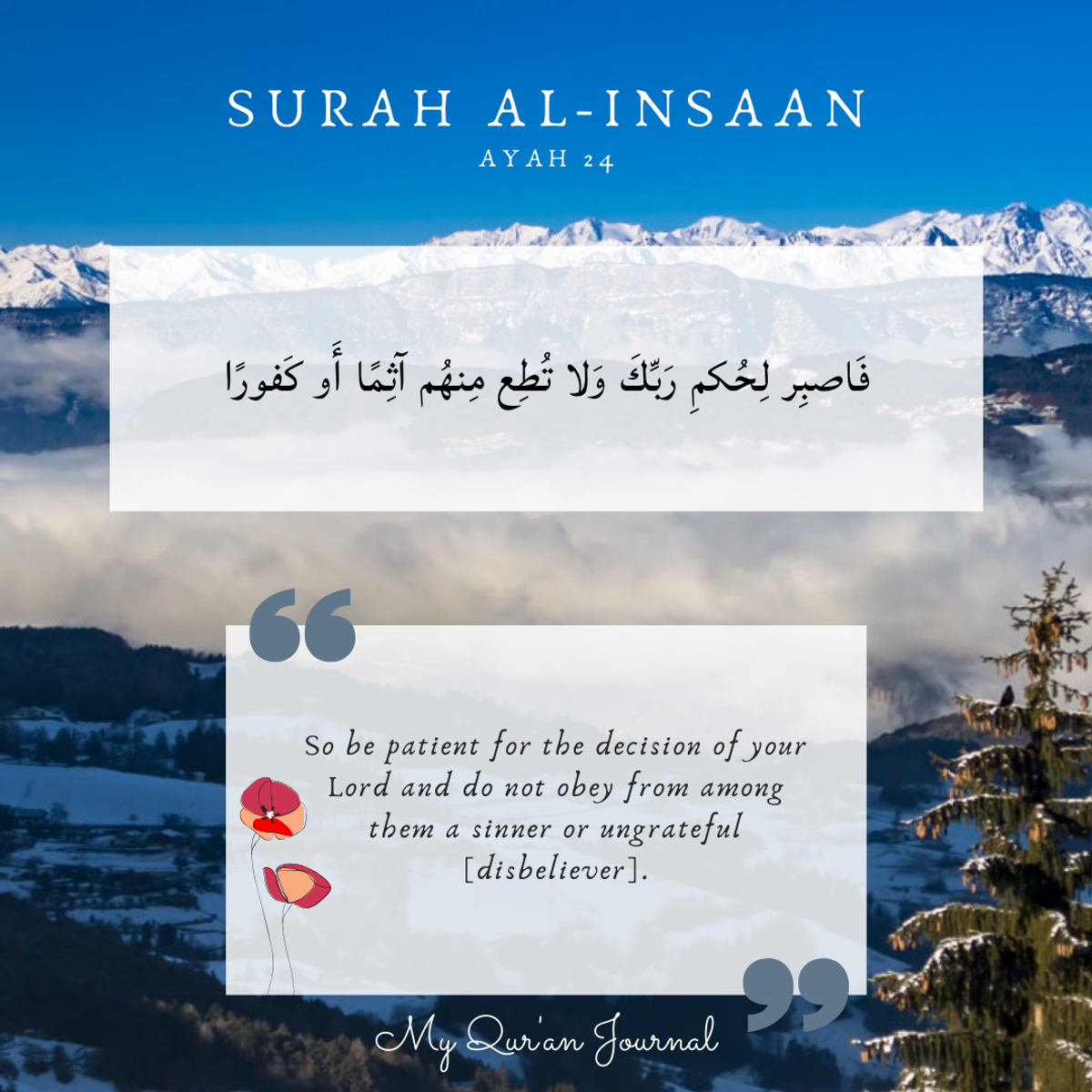 RAMADAN DAY 24 1441

REFLECTIONS:

1. Prophet (SAW) was commanded to convey the message of the Qur'an. After him, we are the ones responsible to continue and invite people to the Qur'an.
2. Keep away from sinners and the ungrateful ones because people around you will affect you.

PRACTICAL TIPS:
1. Share the knowledge you get from learning the Qur'an.
2. Choose your company.
3. Be steadfast when doing da'wah. Know that we are to convey only, guidance is from Allah.

Abu Huraira (RA) reported: The Prophet, peace and blessings be upon him, said, "A man is upon the religion of his best friend, so let one of you look at whom he befriends."
Source: Sunan al-Tirmidhī 2378
Grade: Sahih (authentic) according to Al-Nawawi

#anayahaday #myquranjournal #surahalinsaan #reflect #recite #quran #ramadan1441