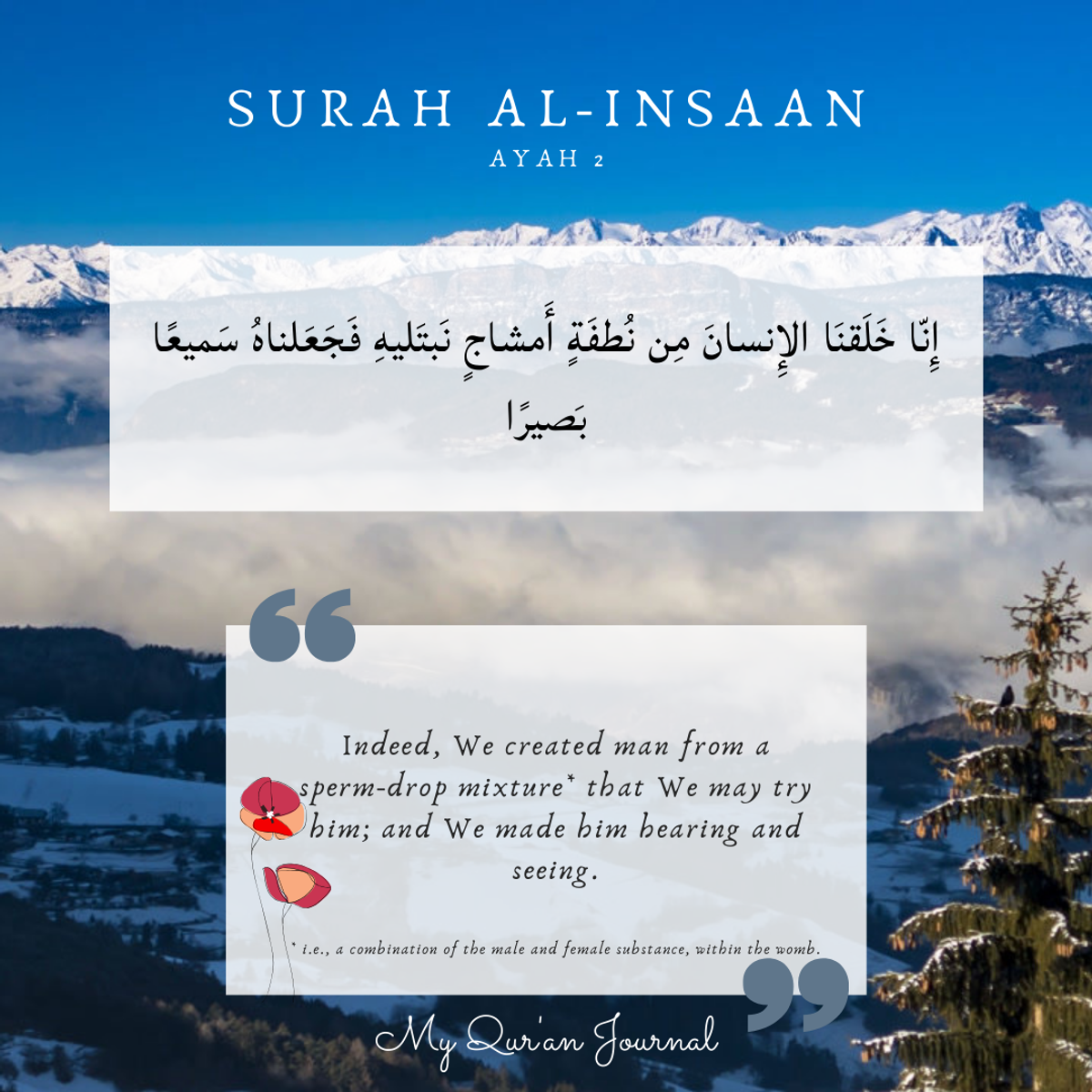 RAMADAN DAY 2 1441

REFLECTIONS:

1. Do we forget that Allah created us from an insignificant fluid and yet we become arrogant and ungrateful?
2. Why did Allah create us?
3. Why did Allah give us hearing and sight?

PRACTICAL TIPS:

1. Research on aayaat that describes our creation from the sperm and in the womb until we are born.
2. Show our gratitude to Allah for our hearing and sight - (1) verbally, (2) by using our faculties to please Allah.
3. Do not despair with the hardships we face in this dunya, remember they are tests.

[He] who created death and life to test you [as to] which of you is best in deed - and He is the Exalted in Might, the Forgiving [Mulk 67:2]

#anayahaday #myquranjournal #surahalinsaan #reflect #recite #quran #ramadan1441