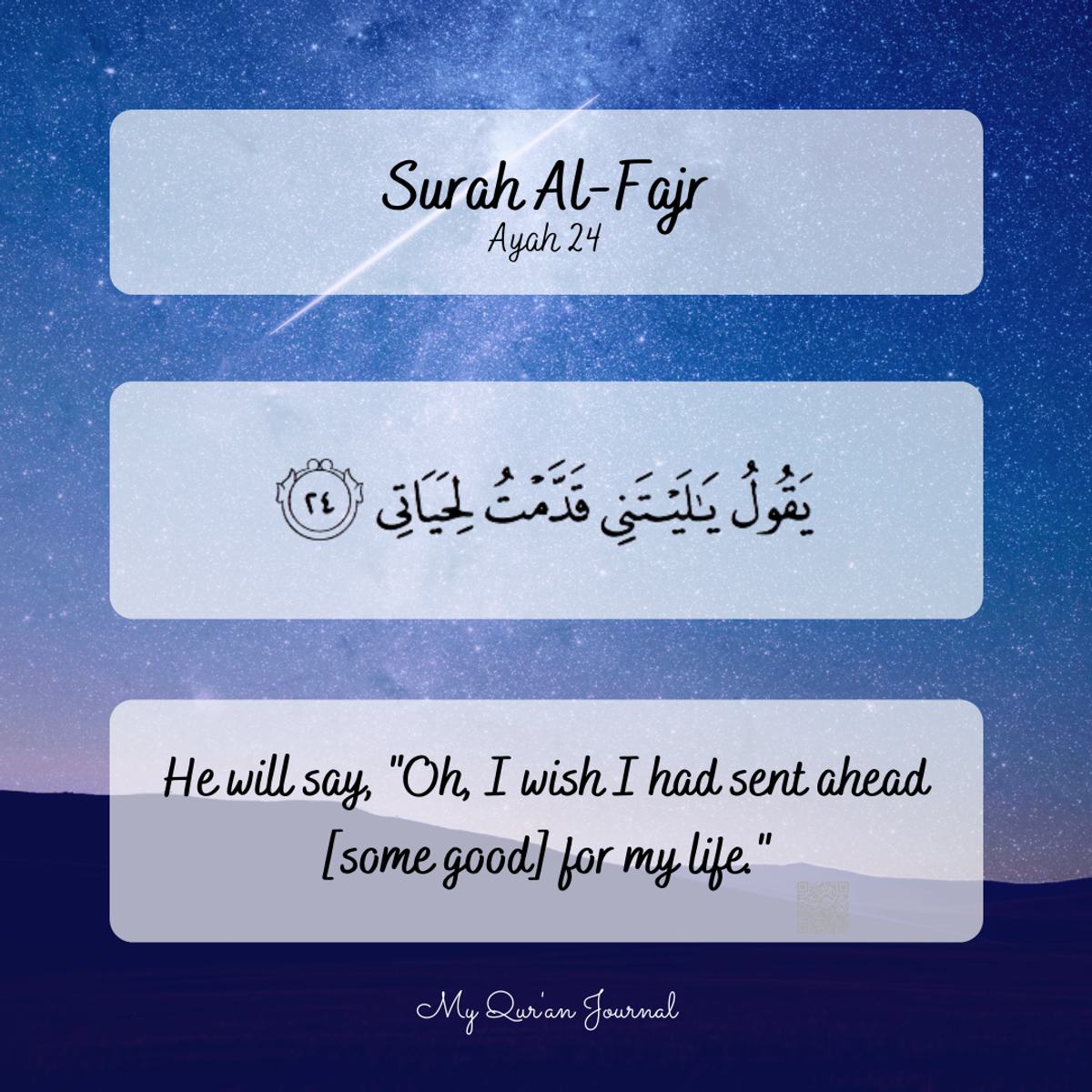 SURAH AL-FAJR AYAH 24

REFLECTIONS:

What are we working towards? Life of the Hereafter is the everlasting life, are we
"working" for it or working for this temporary life?

PRACTICAL TIPS:

1. "Send ahead" your deeds, example include:
Say tasbeeh daily: Subhanallah x 100 times
2. Donate to a waqf fund of a masjid today.
3. Sponsor a well.
.
Mus'ab ibn Sa'd ibn Abi Waqqaas: My father told me: We were with the Messenger of Allah (blessings and peace of Allah be upon him) and he said: "Is it too difficult for any one of you to earn one thousand hasanahs (good deeds) every day?" One of those who were sitting with him asked him: How can one of us earn one thousand hasanahs? He said: "If he says one hundred tasbeehs, one thousand hasanahs will be recorded for him, or one thousand bad deeds will be erased for him."
[Sahih Muslim]

#anayahaday #myquranjournal #surahalfajr #reflect #recite #quran #ramadan1443