---
WAY #1
To place an order, simply follow these steps:
1. Browse our E-Store page for all products and choose your desired item.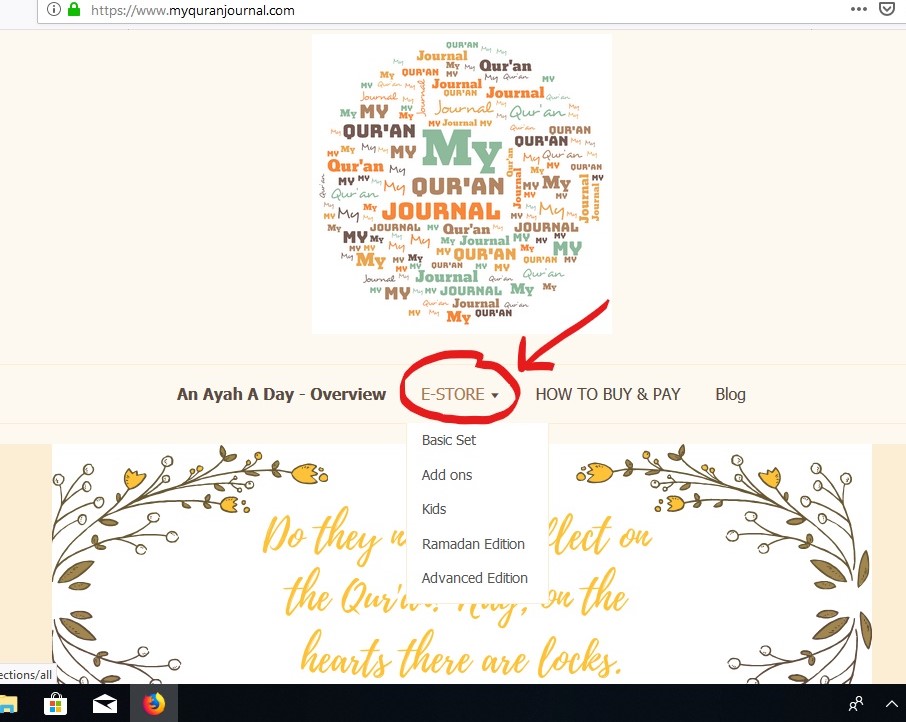 2. Choose quantity and click Add to Cart. You may proceed to View Cart and Check Out or Continue Shopping to add more items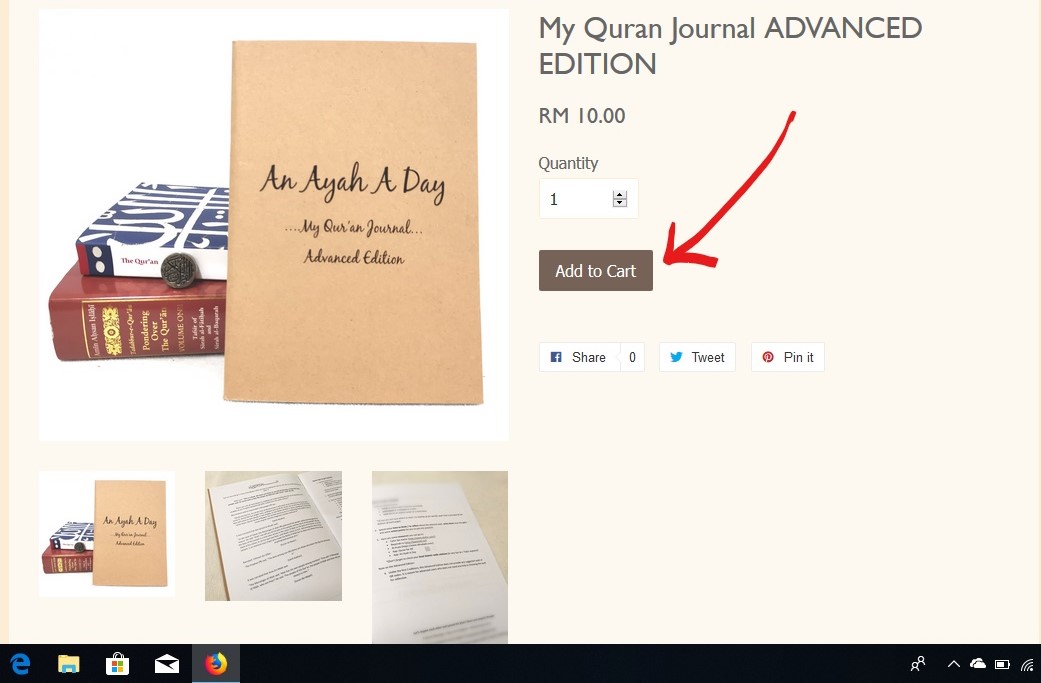 4. Once you have done adding items into the Cart, proceed with Check Out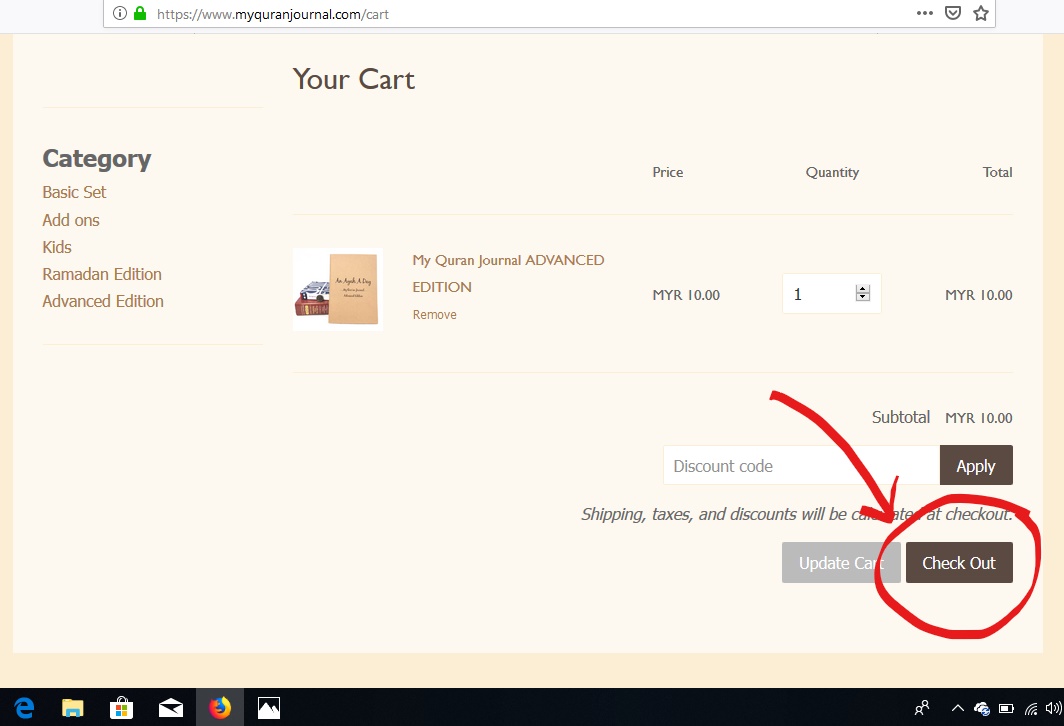 5. Fill up the Shipping and Billing address and click Continue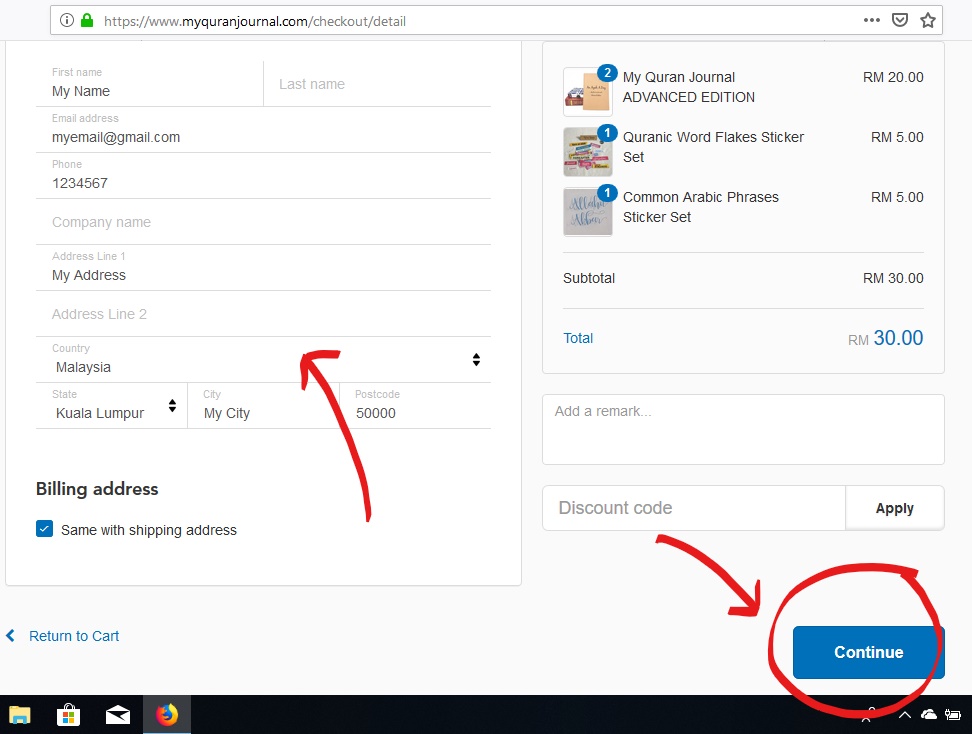 6. If you are happy with the shipping cost, and total to be paid, kindly click Place Order Now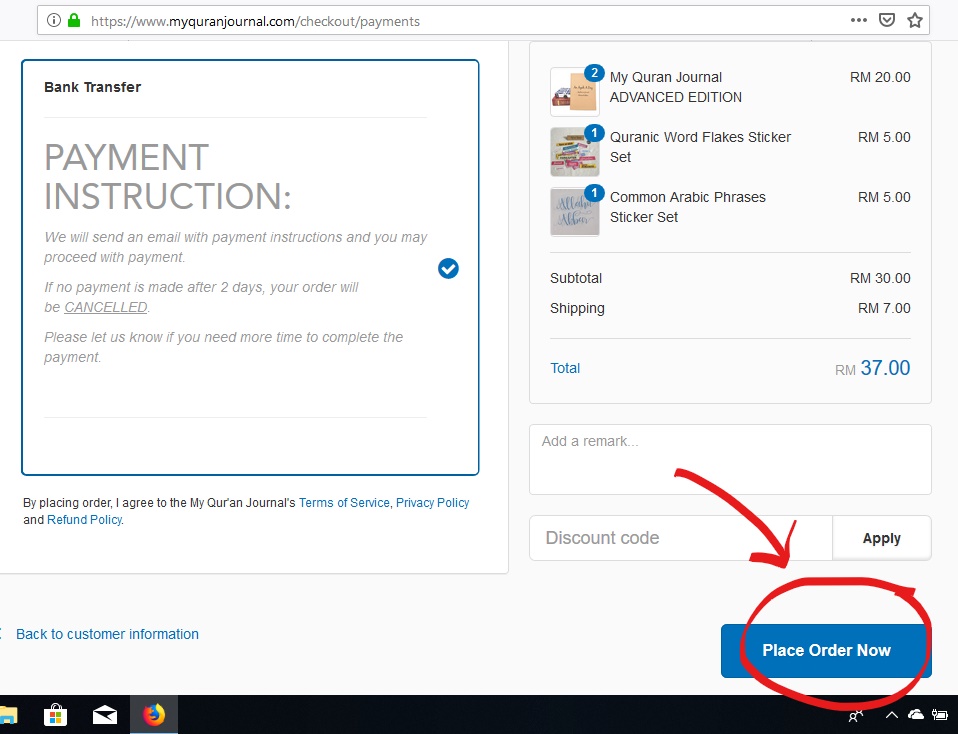 7. Your order has now been placed. Please wait for the confirmation email with payment instructions and you may proceed with payment.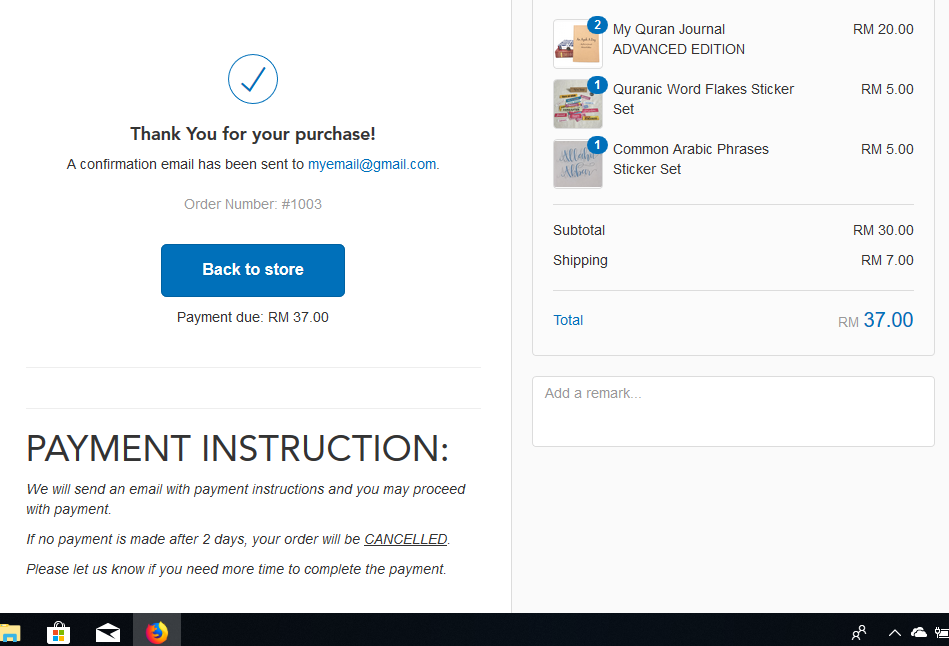 *We currently accept payment through Bank Transfer only.
*Although creating an account is optional (as you may check out as Guest), we highly recommend doing so as you may easily track your order once you have logged in. It is free to Create Account and always will be! You can also leave comment on each product once you have logged in - This would help us improve in the future, inshaaAllah

---
WAY #2
If you have an account with Shopee (or you can sign up for free here), you may also place an order at our shop My Qur'an Journal
---
BULK ORDER/RESELLER
We welcomed anyone who wish to resell or anyone who simply want to buy in bulk. Please email us at [email protected] for a special quotation.
---
INTERNATIONAL (Outside Malaysia)
If you are outside Malaysia and interested with any of the product, kindly email us at [email protected] with details of your location. We accept payment via PayPal (will be quoted in USD) for any address (ecxept PO Box) outside Malaysia.